The Real Reason For The Season: 31 Names of Jesus-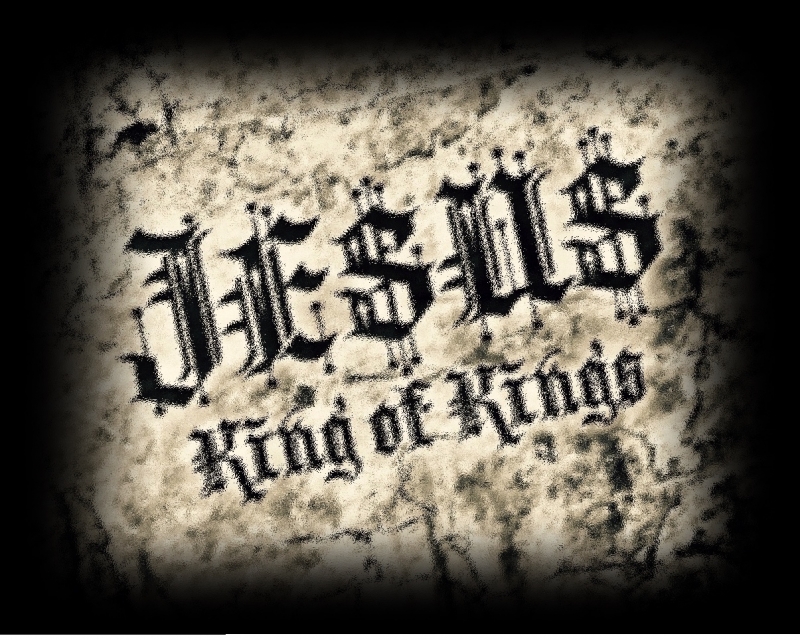 17. King of Kings and Lord of Lords - Revelation 17:14
17. King of Kings and Lord of Lords – "These will wage war against the Lamb, and the Lamb will overcome them, because He is Lord of lords and King of kings, and those who are with Him are the called and chosen and faithful." Rev. 17:14
Sometimes it is hard for us to relate to a monarchy. We may understand the principle of that government but we haven't lived under it. So we may not get this whole "Lordship" thing down.
In Jesus' day most governments were a type of government with a king or lord. Herod the Great was king of Israel when Jesus was born. Caesar Augustus was considered a "god king" even though he also had a senate to deal with.
In the feudal system the King or Lord owned all the land he ruled. He also owned everything in the land... which means people. You were not just his subject but his possession to do with as he wished. Consequently life was often viewed as cheap.
Jesus is King of Kings. In other words, He is the King of all the other kings. Jesus is also Lord of Lords because he is Lord over all other lords. They are his possession and thus everything they possess is his possession. So we are his possession too. But Jesus doesn't think you are cheap.
Unlike the kings and lords of old, Jesus does not impose himself on us. He is King of Kings by right for after all, all things were created by him and nothing that has come into being has come in to being outside of him. He has a right to "Lord" over us. But he also has given us the right of choice. And He wants you to choose to follow Him.
You can choose to let Jesus rule over you. But he wants you to give him your all. He wants all your possessions... money, car, income, family, friendships, and even the everyday silverware and your favorite cup. You must give all to Jesus, you know, "I Surrender All".
Jesus not only wants your good stuff. He wants the dark stuff too. Give him all your sins and secrets. Give him all those dark memories and nightmares. Give him your guilt and shame. Give him your hate and anger. Give him your fear and dread. Give Jesus all the bad stuff and he will use it to make something beautiful in your life.
When you accept Jesus you not only become a citizen of the kingdom of God but you are also family...WHAT? That's right, you get an inheritance. You get life to the fullest. You get life forever in heaven with Him. You get a peace that guards your heart and mind. You get to be children of God. You get more than you ever gave.
I praise God for my King! Jesus is King of Kings and Lord of Lords. May God bless you today as you submit your life to him.
PRAYER THOUGHT: Dear King of my Life. Thank you for giving meaning and purpose to my life. Thank you for making me a part of your kingdom. Help me to serve you and be the man you have called me to be. In Jesus' name, AMEN.
-Loren Lung
Dec 17, 16/ Preacher/ Ministers Minute/