The Real Reason For The Season: 31 Bible Names of Jesus-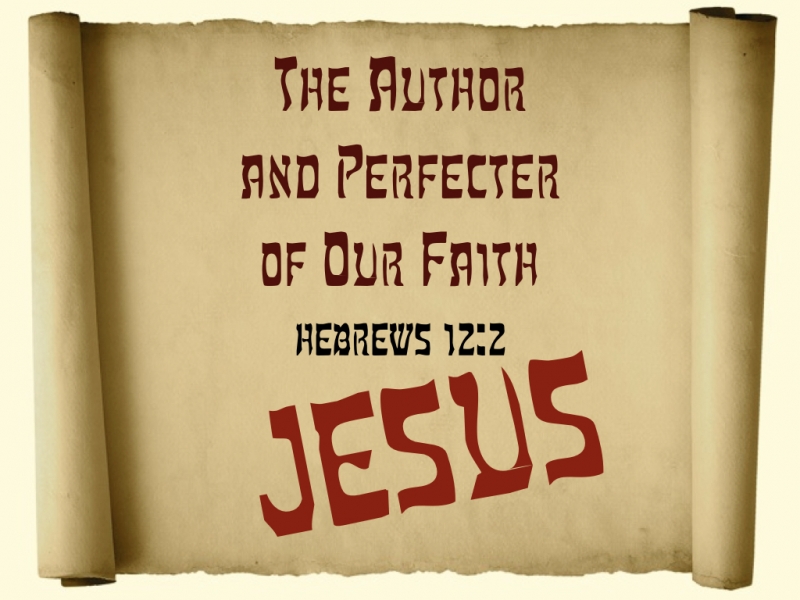 3. Author and Perfecter of Our Faith –Her. 12:2
3. Author and Perfecter of Our Faith – "Fixing our eyes on Jesus, the author and perfecter of faith, who for the joy set before Him endured the cross, despising the shame, and has sat down at the right hand of the throne of God." Heb. 12:2
Jesus endured the horrors of the crucifixion and rose from the grave so that you and I would know that he is the Messiah, the Son of God. He wrote the faith story in his blood and published it so that we would believe.
I praise God that he gave us Jesus to show us the way to have life with him. I know this to be true. I believe that he came to save us and that he is coming again.
May God bless you as you build your faith on the Lord Jesus Christ.
Prayer Thought: Dear Glorious Father, I praise you for Jesus, the author and perfecter of my faith. I praise you for the story written on my heart and for your love. Help me to be the man you would have me to be. In Jesus' name, Amen.
Dec 11, 16/ Preacher/ Ministers Minute/