The Real Reason For The Season: 31 Bible Names of Jesus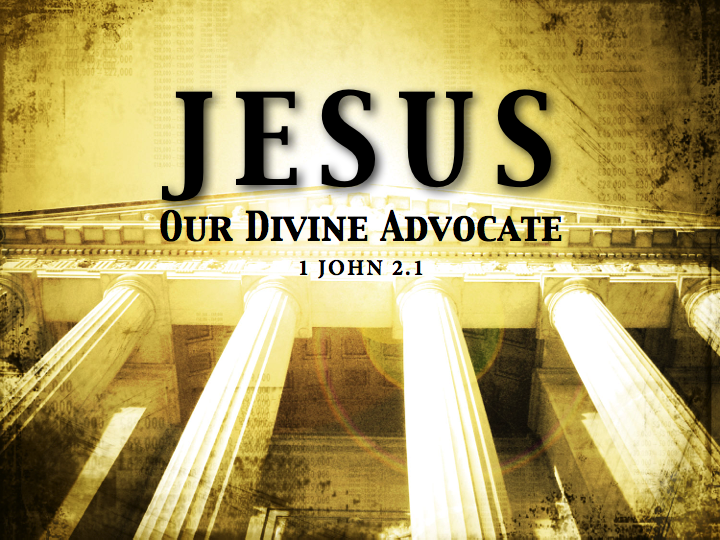 2. Advocate –1 John 2:1
2. Advocate – "My dear children, I write this to you so that you will not sin. But if anybody does sin, we have an advocate with the Father--Jesus Christ, the Righteous One." 1 John 2:1
When we think of the baby Jesus laying there on the straw do you ever think of him as being your lawyer? That's exactly what Jesus does. He presents our case to God by saying, "He's good... He's with me. His name is written in my Book of Life."
We are justified by Christ. When we accept Jesus and receive Him in our lives he takes us from a state of sinfulness and unrighteousness to a state of forgiveness and holiness. He makes the guilty of sin (those who accept him) innocent again.
It is nothing that we can do on our own. I can't imagine standing before the creator of all things, the Almighty God, all alone. I am a man of unclean lips, unclean heart, unclean mind. My robes are as filthy rags. But Jesus has cleaned me up, put me in a white robe and stands beside me in front of the Judge of All. How great is that!!!
I praise the name of Jesus, my advocate. May you be blessed today as you consider Jesus Christ and appreciate his birth all the more.
Prayer Thought: Almighty God, You are worthy of honor, glory, power, and praise. You are holy and you are pure. I am unworthy to even stand in your court. So I praise you today for appointing Jesus as my advocate. I thank you for allowing him to take on my sins and die on the cross to justify me before you. I praise you that he rose from the dead so that I could have life eternal. I praise you for Jesus and it is in his name that I come before you in this prayer, AMEN
-Loren H. Lung
Dec 10, 16/ Preacher/ Ministers Minute/