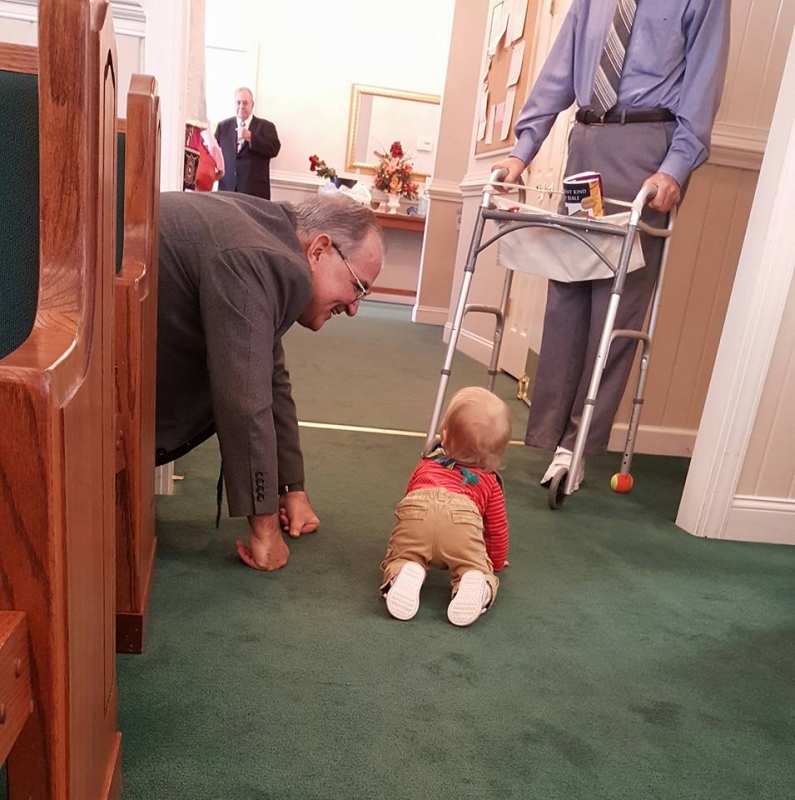 Mt 19:13-15; Mk 10:13-16; Lk 18:15-17
We are blessed to have many children at Beaver Creek Christian Church. I want to thank all the parents, grandparents, relatives, and friends who bring their children and the neighborhood children to church.
Jesus said, "Let the little children come unto me and do not hinder them for of such is the kingdom of heaven." He then went on to say, "Truly I tell you, anyone who will not receive the kingdom of God like a little child will never enter it." (Mt 19:13-15; Mk 10:13-16; Lk 18:15-17)
There are several implications that this passage has for us. The first thing is that we should help all children have a relationship with Jesus Christ. Teaching children is an important part of the church. After all, Proverbs 22:6 says, "Train up a child in the way he should go and when he is old he will not depart from it." We often look at this as a promise from God that the kids will "be good" when they grow up. But this verse is really an obligation for us to help kids develop a relationship with the Lord and equip them with the tools they need to become mature in the faith and knowledge of the Son of God and to attain the full measure of the fullness of Christ (Eph. 4:11-16). We are good at introducing children to Jesus. But we sometimes lack in giving them the tools the need to build a lasting and growing relationship with Jesus. We need to come along beside them and walk with them in this child-like faith to help them grow.
The second implication is that we adults need to become like children to enter the kingdom of heaven. Of course, the obvious applications is that we need to have a simple child-like trust and faith when we come to Jesus. And we often start off our relationship with Jesus like this. But as we "mature" in our faith we sometimes become crusty old curmudgeons! I believe we need to maintain that child-like faith. Children love to play, run, climb, jump, hang upside-down, bend the rules, laugh, sing, clap, dance, and enjoy life. When was the last time you had fun in your faith? I can picture Jesus standing at the door asking, "Can Billy come out to play?" Perhaps if we Christians put a bit more joy in our relationship with Jesus more people would want to join us on the journey.
These are some powerful lessons for us out of a few short verses. I am sure you can think of some more applications.
Prayer Thought: Dear Heavenly Father, I want to thank you for children. Thank you for entrusting us to their spiritual care as well as their physical care. Bless the children, Lord, and bless their parents. Help us to bring these children to a lasting relationship with Jesus Christ and to equip them with the tools to overcome any obstacle than comes their way. And help us, Father, not to be too serious and dignified that we can't come out to play. In Jesus' name, Amen.
-Loren Lung
May 9, 16/ Preacher/ Ministers Minute/