31 Ways To Let Your Light Shine!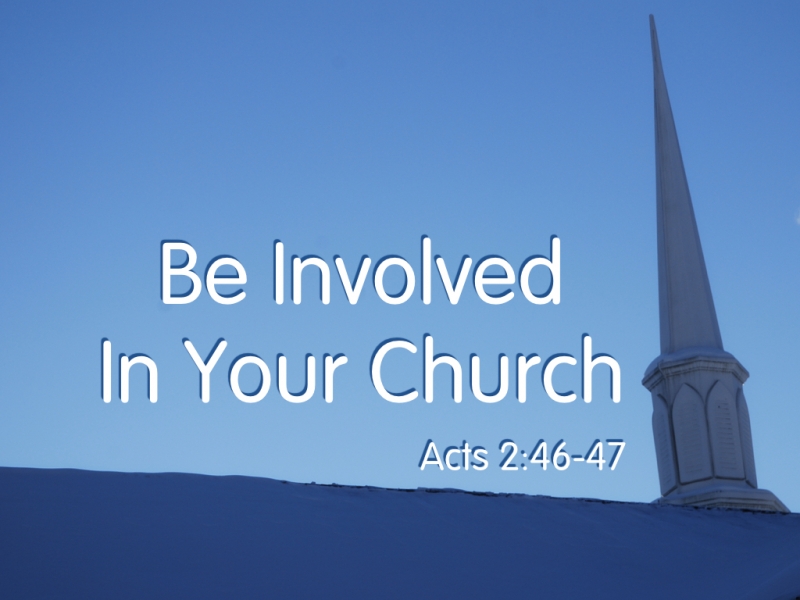 25. Be Involved In Your Church - Acts 2:46-47
25. Be Involved in your Church - Acts 2:46-47
Acts 2:46-47 - Every day they continued to meet together in the temple courts. They broke bread in their homes and ate together with glad and sincere hearts, praising God and enjoying the favor of all the people. And the Lord added to their number daily those who were being saved.
I wonder how many people saw the title of my article today and decided to pass this one up. We don't have a whole lot of time to spare let alone consider more church involvement. We all value our privacy, personal time, and family time. These are all important but building real relationships in the church should be of top priority too.
One of the greatest aspects of the church is fellowship. No, I'm not talking about covered-dish meals in the fellowship hall or that hardy handshake you get when you come in the door. No, I'm talking about true koinonia fellowship.
The church in Jerusalem had that. People were excited to be together and share together. That excitement extended outside the circle of fellowship and drew people in. People learned more and grew more because of the relationships they developed with fellow believers both inside and outside the church. They even ate together in each other's homes.
Fellowship is a blessing to the church and to all who came in contact with the body of believers. Fellowship is a key to growth for all believers. It is an opportunity for accountability and encouragement in your walk with the Lord. It generates excitement and change in your life. Others see this change and joy and they want that too.
I believe that we all should be involved at church. I'm not saying that you need to join another committee, attend every time the door is open, and work with youth or nursery (although those are all good things!). I am encouraging you to build some special friendships with fellow Christians that will help you to grow in your faith.
May God bless you today as you shine the light of fellowship to those in and outside the church.
PRAYER THOUGHT: Dear Holy Father in Heaven; Your name is holy. You are perfect. You are my God. I ask you to help me get more involved in your church and with the lives of my brothers and sisters. Help me to use my time wisely. Help me to be a light in Christian fellowship. In Jesus' name, AMEN!
-Loren Lung
Jan 25, 17/ Preacher/ Ministers Minute/